If someone asks a question like "where would you find the Sea of Tranquility?", do you immediately raise your hand?
Can your buddy rattle off every SNL Weekend Update anchor since its 1975 debut?
What if I told you there is a place where your crew's cache of random, unrelated facts can not only earn you a chance to win free food and booze, but also some serious street cred?
Sound interesting?
Allow me to introduce The Quizmistress.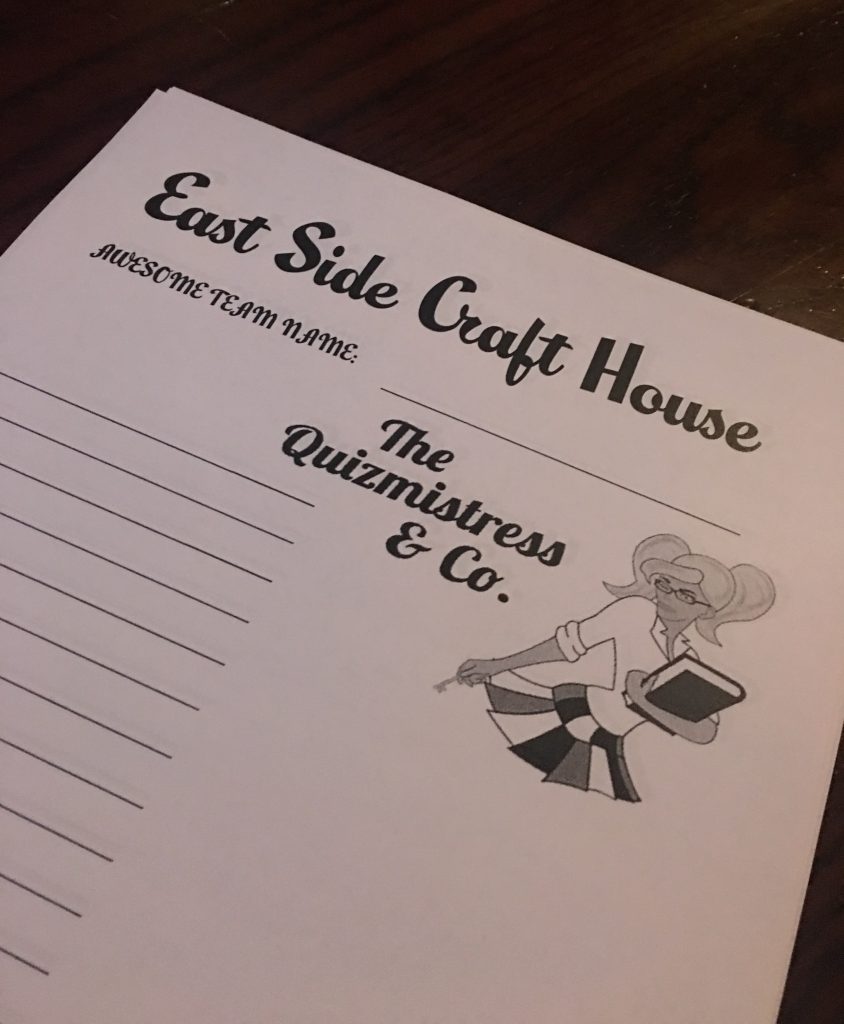 The Quizmistress
I first learned of the Quizmistress (aka Debbie) through her regular Friday night gig at East Side Craft House, but legend has it she has been hosting fun and sassy trivia nights in and around Vancouver since 2013.
While there are many things I love about the way she rolls, my favourite is the inclusivity that her "lucky key" style of gaming promotes.
Here's how it works!
There are three rounds of play, each consisting of 15 trivia questions each. The top three teams in each round are awarded keys. The higher you rank, the more keys you get!
There are often chances to win bonus keys throughout the night, in addition to the one up for grabs on Facebook every Friday afternoon.
At the end of the night a winning key is drawn, and the team holding its twin wins the evening's grand prize.
That's right! One key is all it takes for a chance to pocket a $50 gift card for East Side Craft.
With that said, the smarty-pants in the crowd need not despair. The team holding the most keys at the end of the night does receive some shareable victory grub, on the house.
The Community
Keep in mind there are also prizes awarded for enthusiasm, and the competition in that arena can be fierce.
While this is not a league that commits teams to show up every week, there are plenty of regulars. And make no mistake, they always bring their A-game.
Team names are clever (shout out to my peeps on "I Drink and I Know Things"), and elaborate not-so-secret handshakes have been observed.
A chant of "Sports!, Sports!, Sports!" often breaks out when a question in this popular category arises. And while I could be wrong, I swear that those joining in ironically often shout the loudest.
The Rules
While it may appear to be all fun and games, there are some rules. And the Quizmistress, she doesn't hesitate to bring down the hammer on those who step out of line.
Challenge the answer to a question and you're wrong? That's going to cost your team some points.
Get caught peeking at your smart phone mid-round? You run the risk of being saddled with the Cone of Shame. Literally. This is an actual thing. So don't cheat!
While there appears to be no limit to the number of people allowed per team, I am pretty sure the community would call shenanigans if you rolled in with a dozen of your best and brightest, ready to do battle. With that said, a larger group could choose teams, schoolyard style, adding a whole new level to the competition.
Sound Like Fun?
East Side Craft House is located at 1445 East 41st Avenue in Vancouver. Friday night trivia begins at 7:30 pm every week. It does get crowded, so either call ahead to make a reservation or get there early to claim your spot.
The Quizmistress also hosts both lucky key style and league trivia at other Vancouver venues throughout the week. Visit The Quizmistress Facebook page to learn more.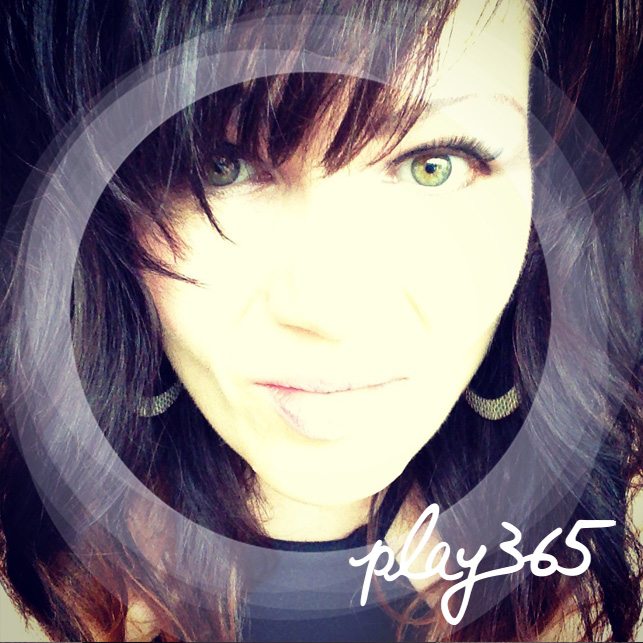 Nicole Westcott is a Vancouver dwelling, Fluevog wearing, canine enthusiast who loves this city! Her favorite ways to play include exploring new food and beverage experiences, dancing until dawn, and whipping around the Vancouver Seawall on her beloved bicycle, "Elwood".