With Vancouver experiencing a series of rather outlandish cold snaps in recent weeks, my daily trip planning has been focused on a single goal. Get to where I need to be, ASAP, while spending as little time outside as absolutely necessary.
While I would like to report I emerged from the chaos of  #Snowpowcalypse2017 relatively unscathed, I have to admit that the lack of fresh air and sunshine left me feeling generally out-of-sorts. With that said, its no surprise that when the first sunny day hit I was ultra-motivated to find a way to to get outside and play!
Typically in situations such as this I would simply hop on my beloved bike, Elwood, and set off for wherever the wind (and the Seawall) takes us. But, as luck would have it, this isolated, high temperature weather anomaly showed up on an action packed weekday where I simply didn't have a moment to spare.
What was a girl to do?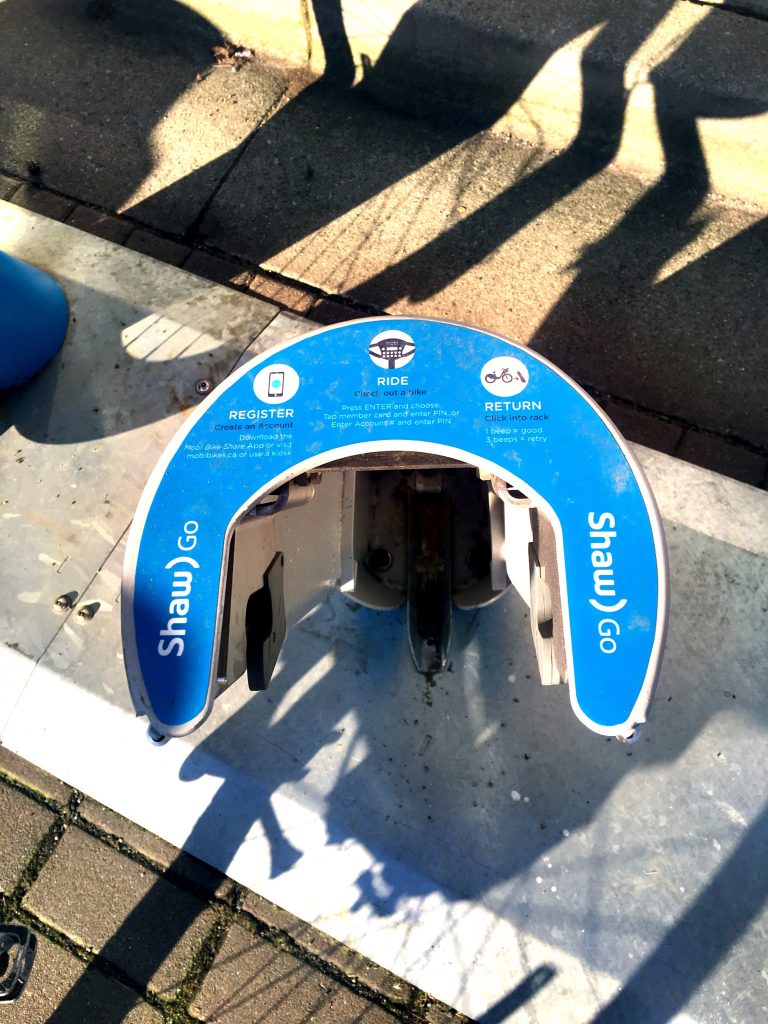 Since its introduction last summer, I have been a strong vocal supporter of Vancouver's bike sharing program. But despite my well-meaning intentions, I had yet to work Mobi by Shaw Go into my regular rotation of transportation options.
My need for a dose of outdoor play combined with a series of midday meetings on the other side of the city proved to be the perfect motivation for me to hit the road for a bike ride. No commitment required!
Create an Account
Creating an account on Mobi by Shaw Go site proved to be super easy.  I simply downloaded the app, and a few clicks and $7.95  later I was the proud holder of a Day Pass. This allowed me unlimited 30 minute rides for the next 24 hours. If a trip went over 30 minutes, additional usage fees would be applied.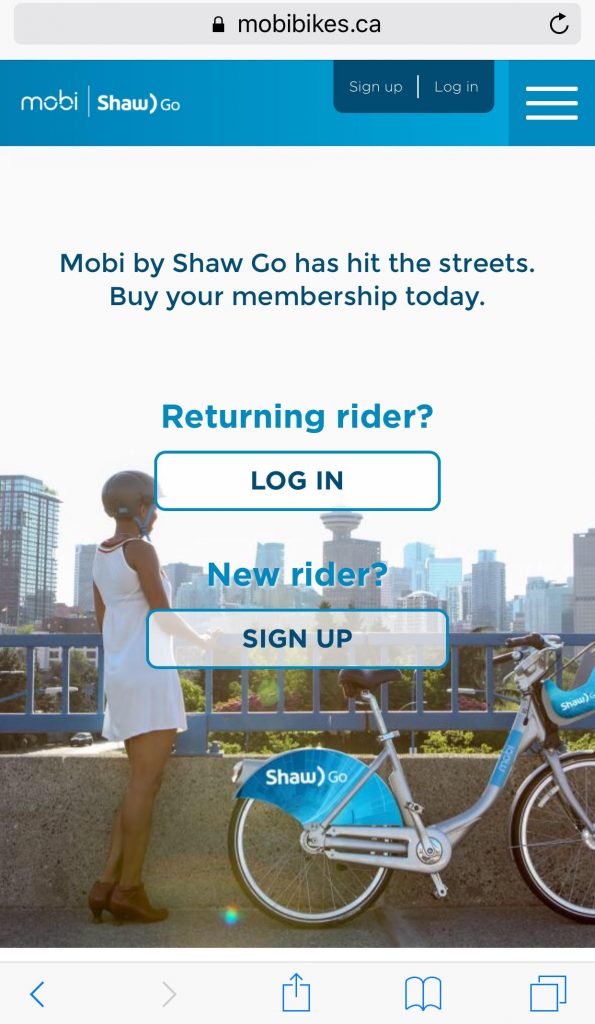 Find a Bike
The app has a handy map that displays the location of all Mobi by Shaw Go stations across the city, including a real-time count of available bikes at each station. I simply zoomed in on my neighbourhood, found the closest station, and headed off to pick up my ride!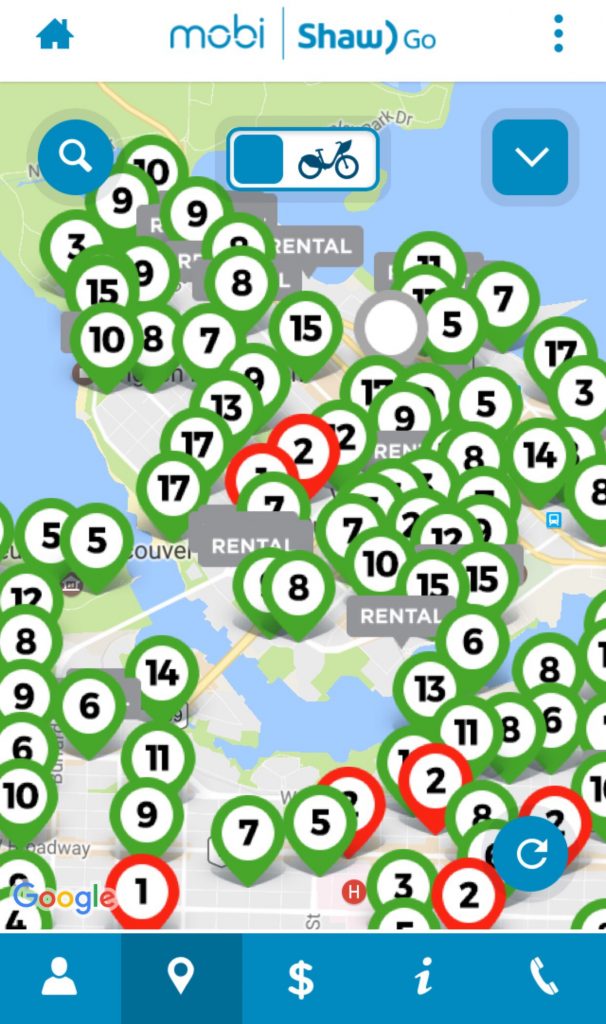 Getting Started
When I arrived at the station there were several bikes ready and waiting, just as the app indicated.
I simply sidled up to a bike, pressed "Enter" to wake up the Smoove Box, and followed the on-screen instructions. It quickly walked me through entering my 7-digit Day Pass code and the 4-digit PIN I chose when I created my account.
After coughing up my credentials the box emitted a discernible "beep", and I was able to easily remove the bike from the docking station.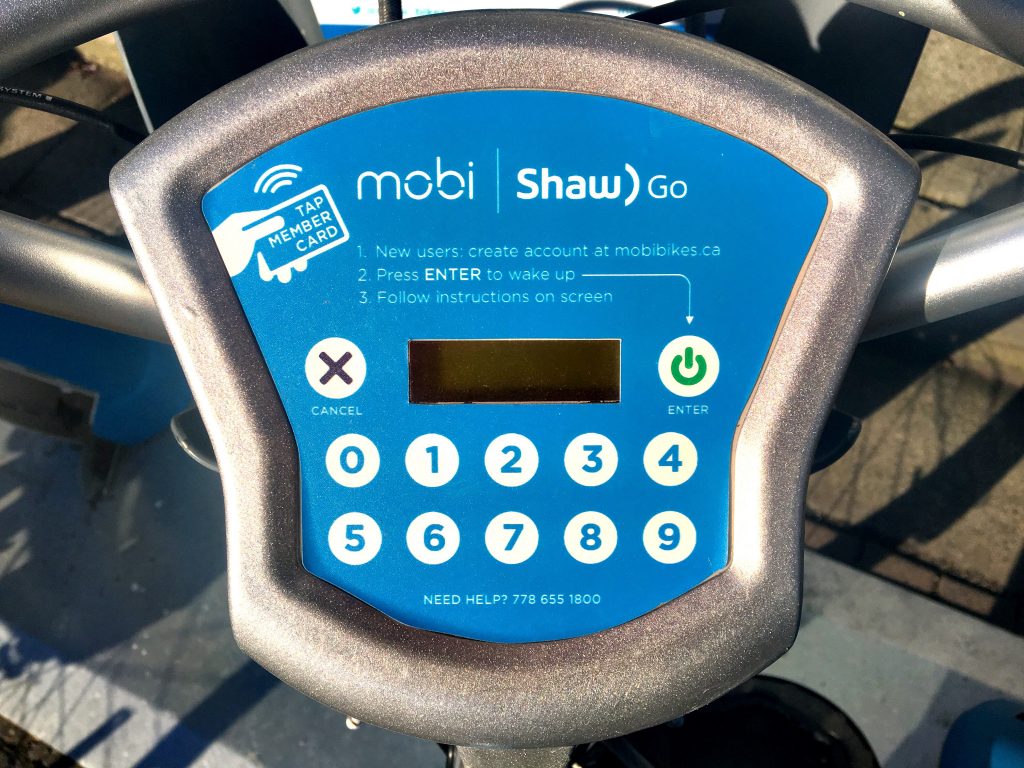 Safety First!
Each Mobi by Shaw Go comes complete with a helmet, which is compulsory to wear under BC law.
Once I removed the bike from the docking station I was able to release the cable lock on the side of the frame and access the attached helmet.
If you already have your own helmet, don't worry! The one provided fits conveniently under the bungees in the bike basket for easy storage during your trip.
Easy peasy!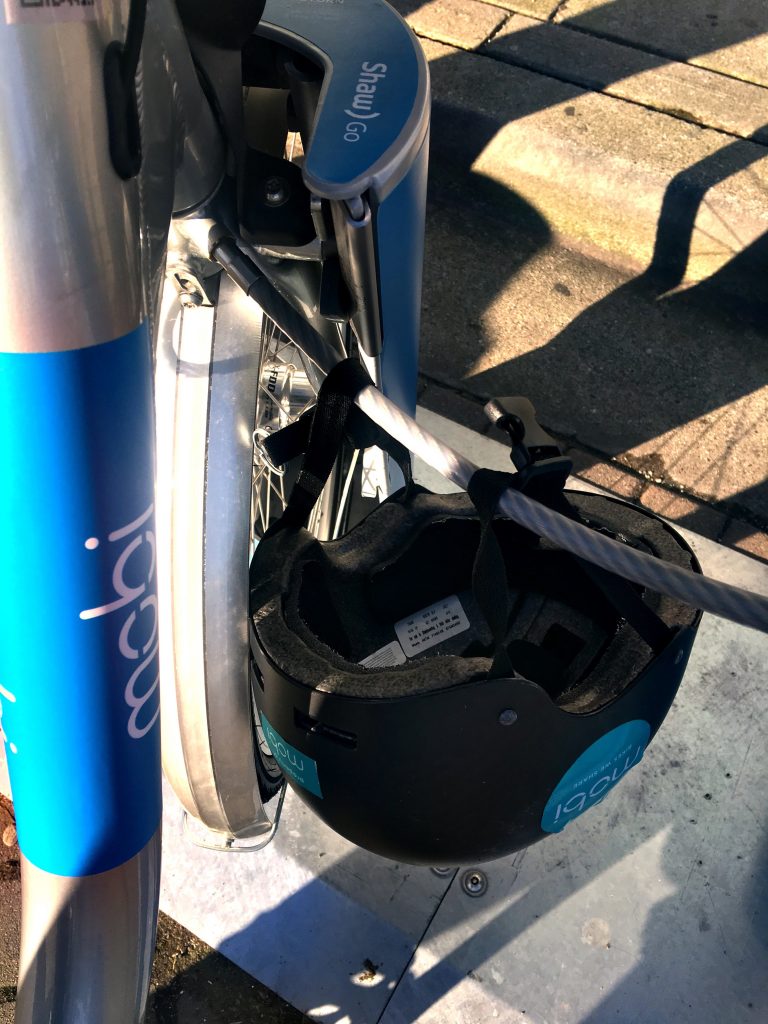 The sturdy, step through frames are super comfortable, and as I got ready to roll I realized that their configuration really allows for riders to sit very upright. Perfect for checking out the sights as you go by!
Before heading off I did take a moment to adjust the height of my seat (at just under 6 feet, I am taller than most), which is easy to do via a simple lever.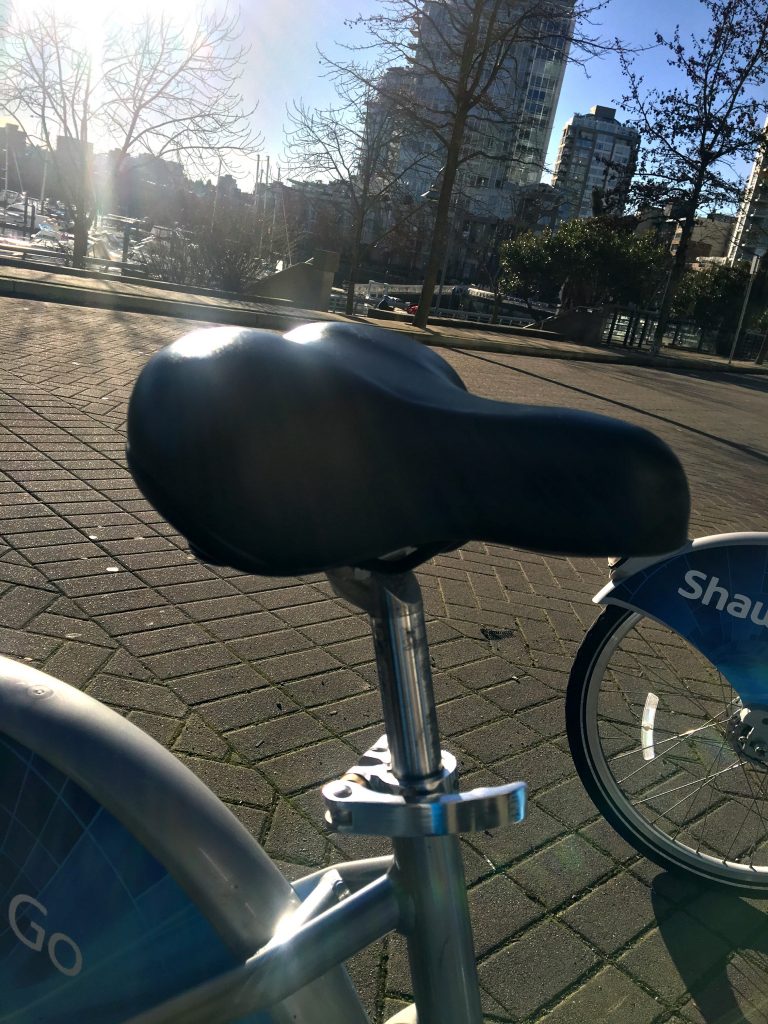 It's Go Time!
These bikes are meant for short, comfortable rides in urban environments, making them perfect for laid-back Seawall commutes or quick downtown dashes.
It took me about five minutes of riding to get a feel for the bike's break sensitivity, maneuverability and handling. I was then zipping along the False Creek Seawall with the gorgeous Vancouver skyline front and center.
So long, #Snowmagedon2017!
I was back, baby!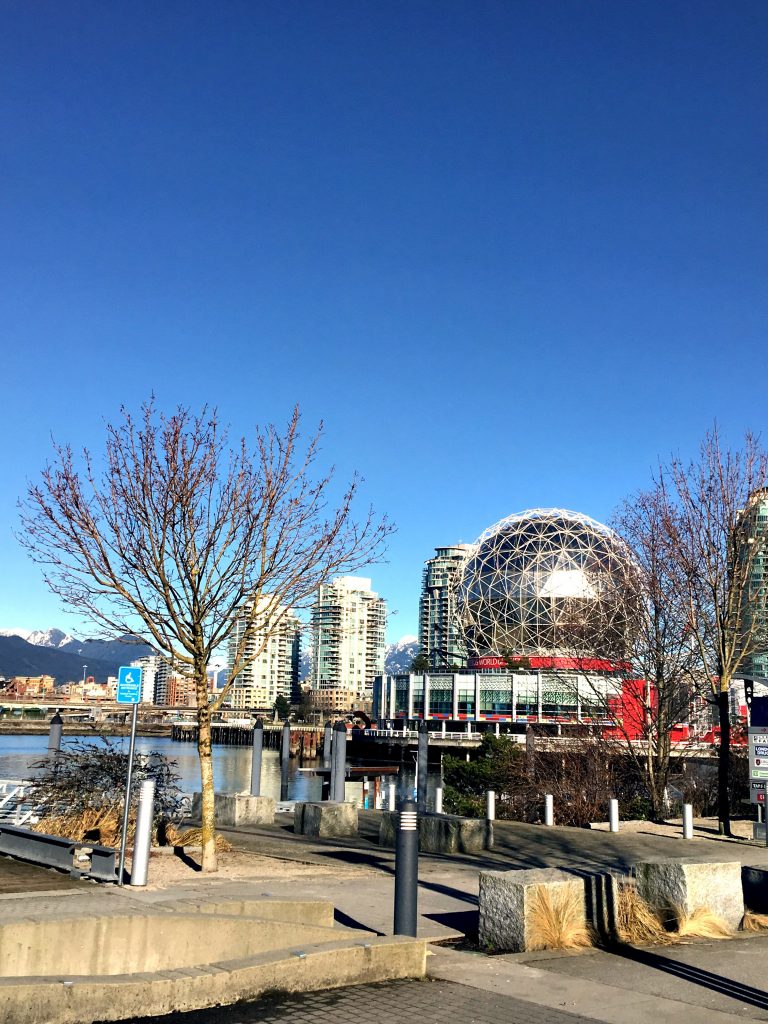 Bells and Whistles…Umm, Gears
As previously mentioned, Mobi bikes are meant for cruising comfortably, and are equipped with several necessities to help you get where you are going easily and safely.
The bikes have seven gears that are changeable via a dial on the right handlebar. Similar to a motorcycle, minus the satisfying sound effects (you are of course free to make those on your own).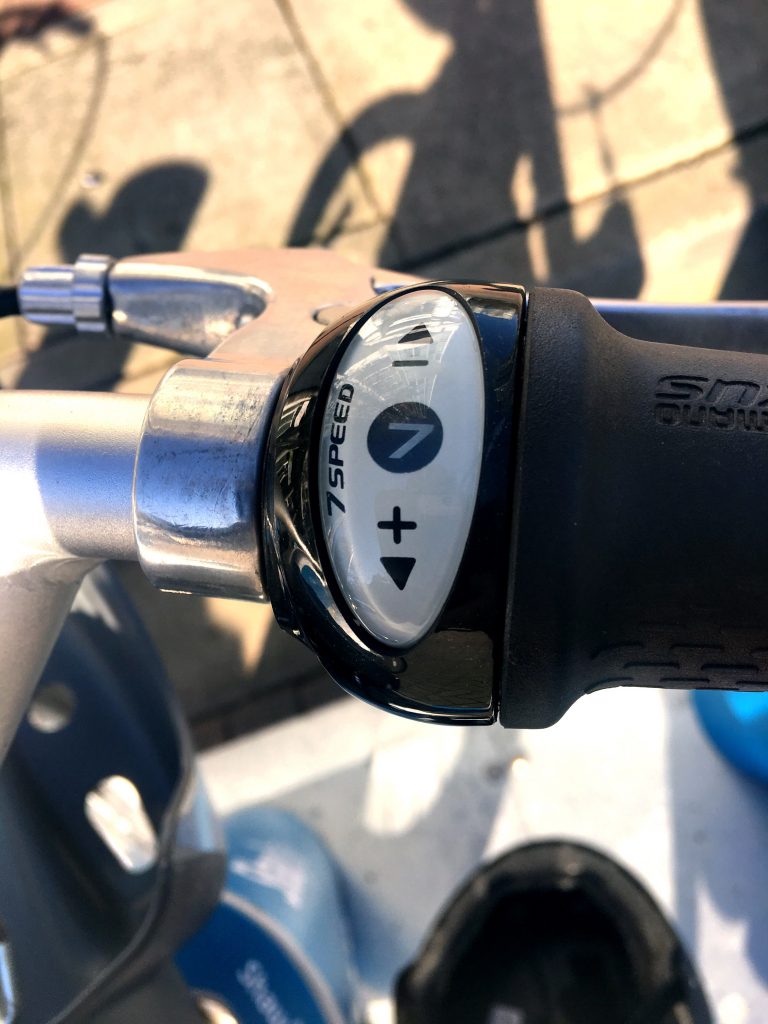 If you do have a need for speed there is bell located on the left handlebar.
With a quick flick of your thumb you can let a fellow rider know of your intention to pass, or warn a pedestrian of your approach.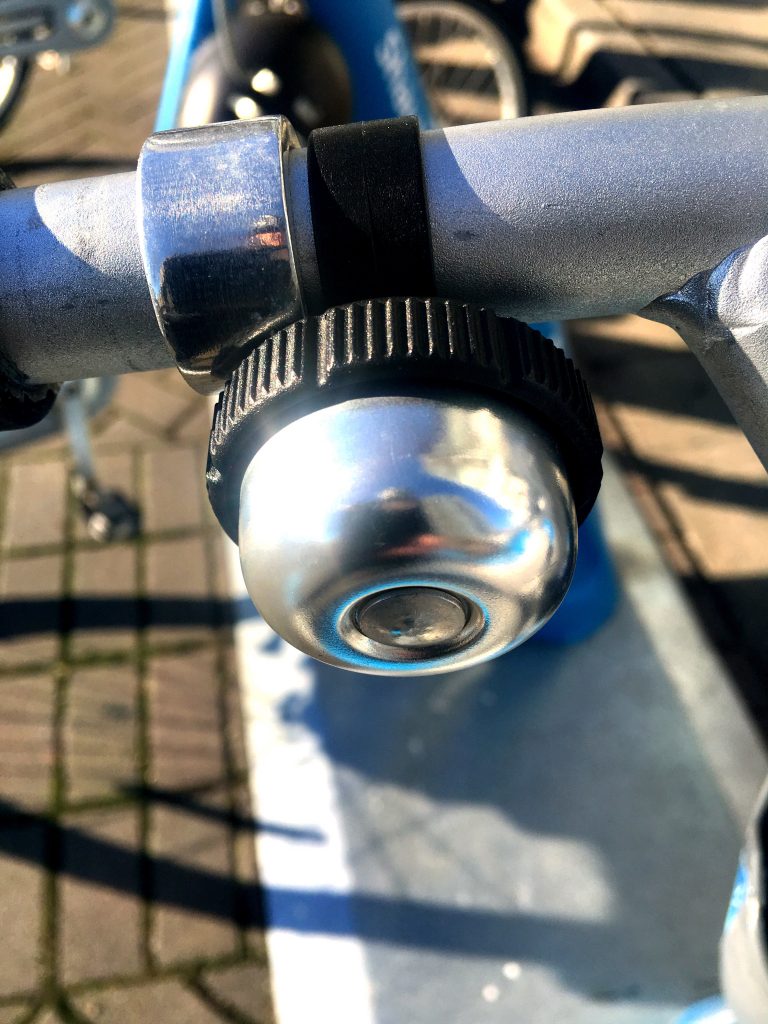 Add Some Play to Your Day!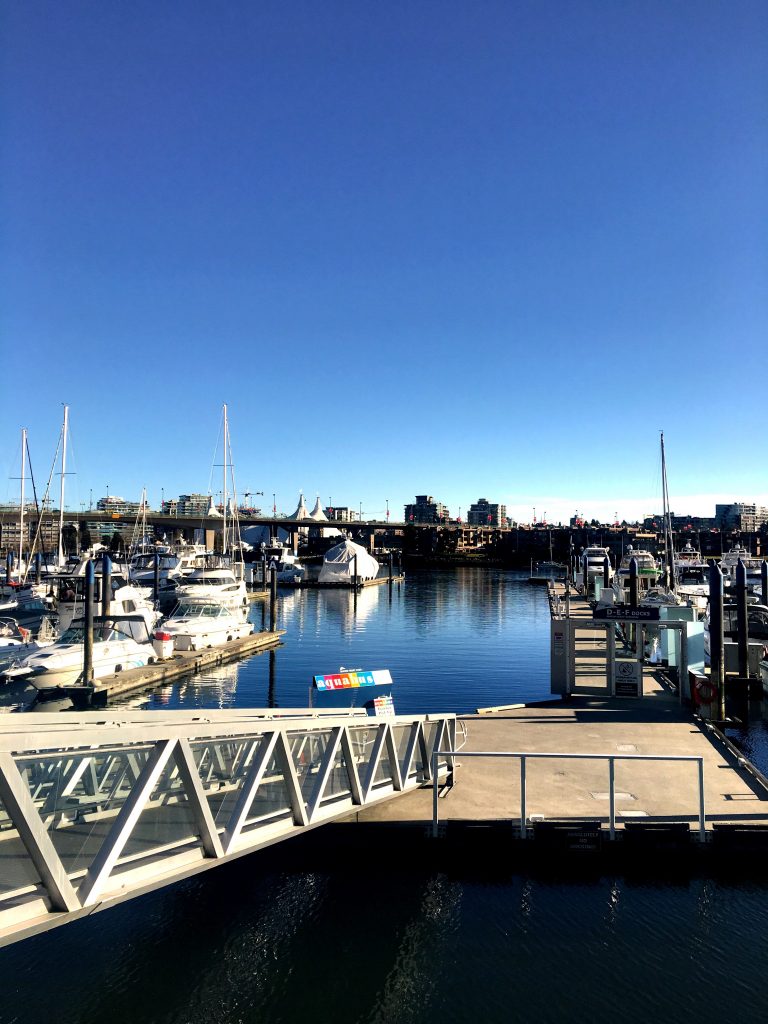 One of my favourite aspects of the Mobi by Shaw Go bikes is definitely the ease with which it allows you to add a bit of play to your day.
Because of the bikes' thoughtful construction and design, no special clothing or equipment (apart from the helmet) is required.
I can easily see myself hopping on a Mobi in sandals and a sundress, and cruising over to Yaletown to meet my friends for dinner on a warm summer's night.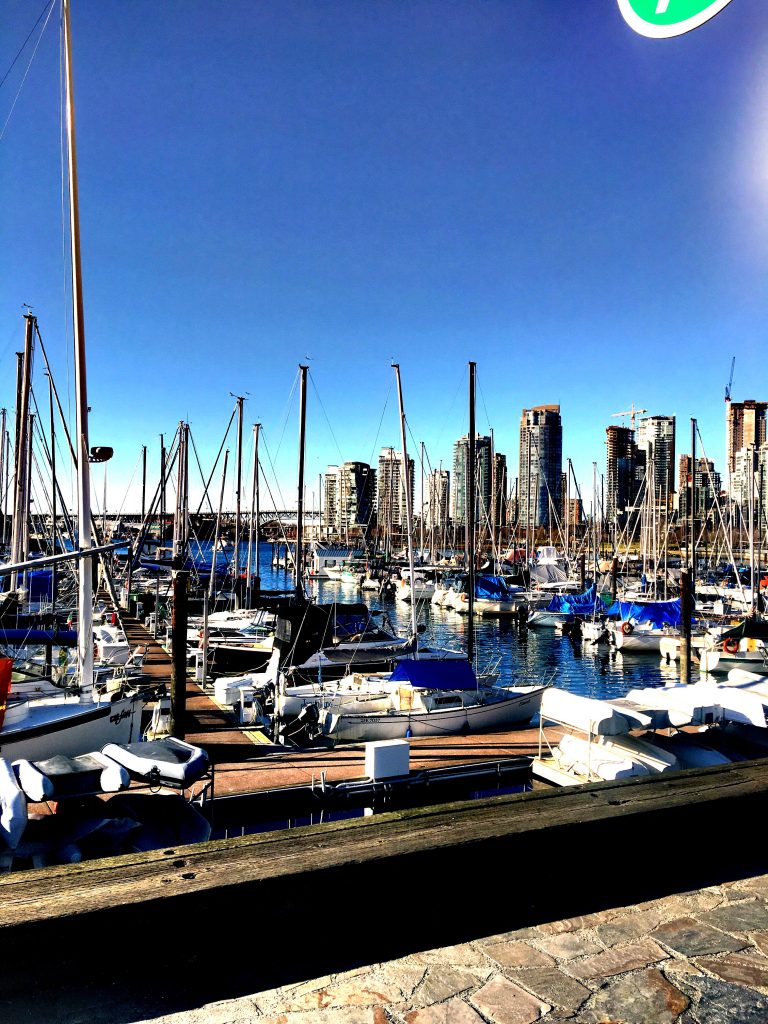 My first bike-share trip was only about 20 minutes long, but the benefits of that short play break lasted all day.
As I walked away from the docking station and headed to my meeting, I felt energized and connected to the city in a way that I hadn't felt in weeks.
And as Vancouver begins to prepare for a second blast of snow headed our way, I have my eye on the forecast, ready and waiting to plan my next bike-share experience!
For more information about how Mobi by Shaw Go works, station locations, or the membership plans available, visit their website.
Nicole Westcott is a Vancouver dwelling, Fluevog wearing, canine enthusiast who loves this city! She is the Community Manager at Aquilini Centre West, and her favorite ways to play include exploring new food and beverage experiences, dancing until dawn, and whipping around the Vancouver Seawall on her beloved bicycle, "Elwood".