Vancouver may have a reputation for being full of fitness-minded folks, but not everyone in our glorious city has a need for speed or a passion for the playoffs.
There are plenty of Vancouverites whose play personalities lean (far) away from sweaty pursuits and focus more on gymnastics of the cerebral variety.
For those of us who proudly let our geek flags fly, Play365 has some suggestions for some of the best places to play in Vancouver!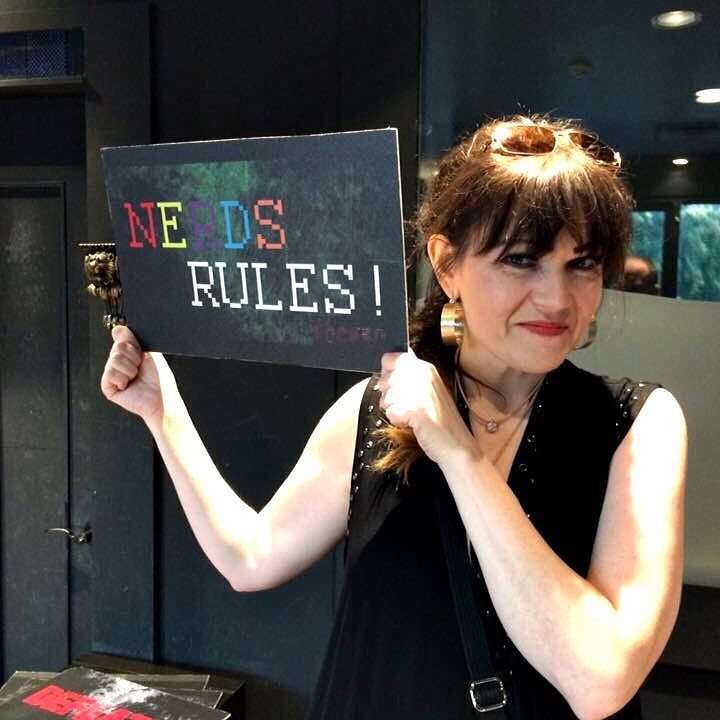 Nerds Rule! Uh…ya we do! 
If you and your crew love to solve puzzles then check out the Vancouver chapter of Puzzled Pint!
Founded in Portland, Oregon in 2010, Puzzled Pint groups meet on the second Tuesday of every month in cities around the world. Hosted by neighbourhood pubs and restaurants, these free events are open to all, and are very player friendly.
On the Friday prior to each month's event a puzzle is posted on the group's website. Solve the puzzle and use the answer to unlock the "secret" location of that month's meet up in your city.
While there are no prizes awarded, there is some glory. Team standings for each city are displayed on the website including stats such as team size, start and finish times, and the number of puzzles solved. With that said, Puzzled Pint's Charter does focus on fostering an inclusive, non-competitive environment that welcomes puzzle lovers of all skill levels.
For full deets on the Puzzled Pint visit their website and be sure to follow @PuzzledPintVan on Twitter to get the latest news from the local chapter of this group.
Trivia Nights
While pub trivia nights have been around in one form or another for years, they seem to be enjoying a remarkable renaissance as of late.
Thankfully, many venues have abandoned the onerous and impersonal electronic trivia programs and have returned to the human hosted goodness of a live Quiz Master. Pencil written responses and group collaboration for the win!
For card-carrying geeks, nerds, fantasy and sci-fi fans, either of the Stormcrow locations are the place to be for trivia. Hit Stormcrow Tavern on Commercial Drive for Nerdin Trivia on the first and third Tuesday of each month and the new Stormcrow Alehouse on West Broadway the first and third Wednesday of each month.
For those who are generalists, there is a plethora of venues hosting quiz games on almost every night of the week in Vancity. While I personally recommend the Friday night trivia shenanigans found at the East Side Craft House, a comprehensive list of trivia nights in and around Vancouver can be found at vancouverpubquiz.blogspot.ca.
Escape Rooms
For those looking for a little more physicality in their game play, Escape Rooms offer a perfect hands-on and interactive experience.
Racing against the clock, players search for clues that will help them solve an elaborate chain of puzzles, riddles and brain teasers which eventually lead to a code that will free them from the locked room.
Players can choose both the level of difficulty and and the fear factor associated with their experience based on the themed room they select to challenge.
For more information about Escape Rooms check out this Play365 post from last year. Alternatively, you can just dive in and book a visit to one of the fantastic venues located in and around Vancouver. For fantastic Escape Room experiences close to downtown Vancouver check out SmartyPantz in Gastown or Exit Vancouver on West Broadway.
Nicole Westcott is a Vancouver dwelling, Fluevog wearing, canine enthusiast who loves this city! She is the Community Manager at Aquilini Centre West, and her favorite ways to play include exploring new food and beverage experiences, dancing until dawn, and whipping around the Vancouver Seawall on her beloved bicycle, "Elwood".