I absolutely love riding my bike. It is hands down my favourite way to play.
But I have to admit that I rarely used to consider my bike as a means of transportation. Sure, sometimes on my regular ride I would stop in the West End to grab a snack from my favourite hot dog guy, or perhaps I would whip into Yaletown for a quick supply run at the Yaletown Urban Fare. But during those detours my beloved bike, "Elwood", was rarely out of my line of sight.
The idea of riding somewhere, parking my bike, and abandoning it to go to an event was a terrifying concept. Even when taking all of the reasonable precautions (and then some), the possibility of returning to find Elwood gone was so anxiety inducing that it took all the fun out of whatever event I had ridden to.
And then of course there was the question of what to do with all of my gear. Helmet, lights, gloves…the thought of carrying around all that gear plus the worry that some stranger would scurry off into the night with my sweet ride was simply too much.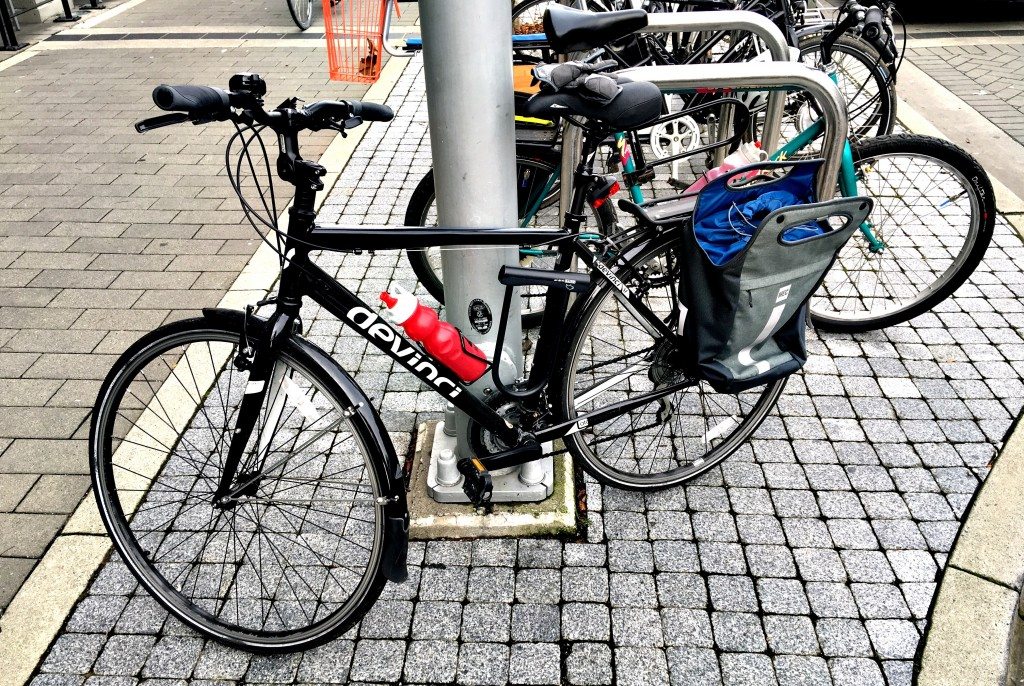 However, all that changed during a fateful trip to Granville Island last spring.
One sunny Saturday on a quick run to replenish my tea and veggie supply I came across a friendly young man staffing a tent for The Bicycle Valet.
During our chat, he told me that they have been providing safe and secure bike parking for cyclists at events across the city since 2006. I also learned that the service is free of charge to cyclists (fees are paid by the event organizer and/or sponsors), and not only can you check your bike, but you can also leave your helmet, lights…even your pannier!
Was this a mirage? Was I dreaming? This simply sounded to good to be true!
I get out and about in Vancouver quite a bit, and over the weeks that followed I began to notice that The Bicycle Valet was pretty much everywhere.
Canada Day at Granville Island,  running/road race events, and even neighbourhood street festivals. Rain or shine, the Bicycle Valet was there!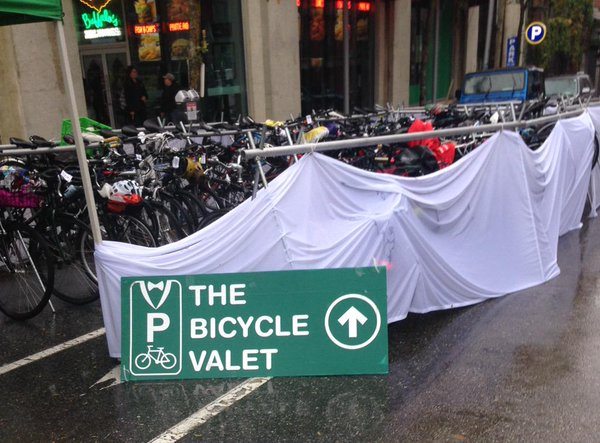 Fast forward to early August. My friends were heading down to catch the Wednesday night show during the Honda Celebration of Light, but I was reluctant to go. While I hated the idea of missing the opportunity to take in one of my favourite summertime events, an early morning meeting the next day meant that I was also not jazzed about the idea of fighting to get home through the congested streets.
When my boyfriend suggested we hop on our bikes and ride there via the Seawall my hackles raised. I was on the verge of firing back with my with my usual reservations about abandoning Elwood when I suddenly recalled my conversation with the volunteer from Bicycle Valet!
A quick visit to the event calendar on their website confirmed that they would indeed be parking bikes at Sunset Beach that evening, just a short walk from the main event in English Bay.
A few hours later we were rolling up to the Bicycle Valet's tent, fastening our helmets the crossbars of our bikes, and exchanging them for a numbered ticket that would allow us to retrieve our rides at the end of the night.
It was that easy!
Free to enjoy the show unencumbered by both our gear and the worry that our bikes would not be where we left them upon our return, we headed over to English Bay to enjoy the show.
At the end of the night we encountered a short line-up back at the Bicycle Valet's tent, but the attendants worked briskly and efficiently to get everyone on their way.
The best part was that once we were reunited with our bikes we didn't have to waste time re-attaching lights, panniers, etc. We simply had to helmet up, turn on our lights and ride away!
Since that night I have left Elwood with The Bicycle Valet many times and have always experienced the same friendly and efficient service.
And now, whenever I see their bright and cheery logo at events I always feel an intensified sense of community knowing that not only do the organizers support sustainable transportation, but that they recognize the value of this service to their attendees.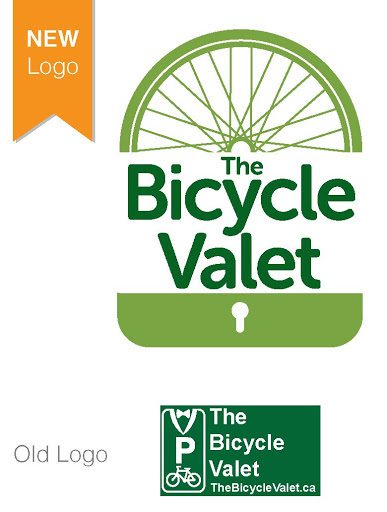 Look for The Bicycle Valet's Brand New Logo!
(source: www.thebicyclevalet.ca)
Visit The Bicycle Valet's event page to see what locations they will be at this summer! New events are added to their calendar on a regular basis, so check back often to make sure that you are not missing out on the opportunity to arrive at your favourite destination via pedal power!
Because riding your bike is awesome. And no matter where you are headed, getting there should always be half the fun!
Nicole Westcott is a Vancouver dwelling, Fluevog wearing, canine enthusiast who loves this city! She is the Community Manager at Aquilini Centre West, and her favorite ways to play include exploring new food and beverage experiences, dancing until dawn, and whipping around the Vancouver Seawall on her beloved bicycle, "Elwood".