I absolutely LOVE this playful time of year!
But with Christmas decorations all up in our grill the day after Halloween, and carols already creeping their way into department store playlists, it can be easy to find yourself disenchanted with the holiday season before it really even begins.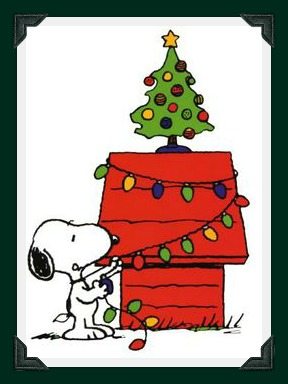 "My own dog…gone commercial. I can't stand it!" – Charlie Brown
The good news is that there are several playful events happening over the next few weeks that will give you a chance to put away your holiday "to-do" list and connect with the community in some fun and meaningful ways.
From caroling for a cause to re-discovering the true spirit of the season with the help of some old friends, Play365 has some event suggestions to help you banish the "Bah Humbug!" blues!
On December 1st, 2016, dozens of choirs will take to the streets of Gastown for Vancouver's largest outdoor caroling competition, Yule Duel.
Wander down Water Street as choirs belt out sets of holiday favourites, then gather around the main stage as finalists go head-to-head in a good, old-fashioned sing-off.
Participating choirs fundraise via the event's website, and spectators can purchase a badge for $5 that allows them to cast a vote for their favourite group. All fundraising proceeds from the event go to May's Place, a hospice located in the Downtown Eastside that has been providing compassionate end-of-life care to some of our city's most vulnerable citizens for over 25 years.
Caroling for a cause. Pretty awesome, right?
Yule Duel takes place on Thursday, December 1, 2016, from 6 pm to 9 pm on Water Street in Gastown. For more information on the participating choirs, Yule Duel 2016 judges, or ways you can get involved visit the event's website.
If lacing up your sneakers and heading out for a run on a brisk winter morning helps puts the jingle in your bells then make sure you register for this year's Santa Shuffle.
On Saturday December 3, 2016, runners in cities across Canada will join their communities in a refreshing 5k run.
Run as an individual or combine your holiday fundraising superpowers and form a team of up to 10 participants who all collect pledges for The Salvation Army.
For information on registration, the race location for Vancouver, or submitting a pledge visit the Santa Shuffle website.
Still not feeling the spirit of the season?
Some people (a.k.a me) steadfastly maintain that the holiday season simply cannot begin until  A Charlie Brown Christmas has been viewed, and this year Vancouverites can catch a live version of this holiday classic at the Carousel Theatre for Young People.
Based on the beloved 1965 television special of the same name, this energetic musical adaptation features a live jazz trio and follows the mis-adventures of Charlie Brown as he attempts to find the true meaning of Christmas.
A Charlie Brown Christmas is playing from November 26th through to December 31st, 2016 at the Carousel Theatre for Young People. For information on showtimes or to buy tickets visit the theatre's website.
Nicole Westcott is a Vancouver dwelling, Fluevog wearing, canine enthusiast who loves this city! She is the Community Manager at Aquilini Centre West, and her favorite ways to play include exploring new food and beverage experiences, dancing until dawn, and whipping around the Vancouver Seawall on her beloved bicycle, "Elwood".