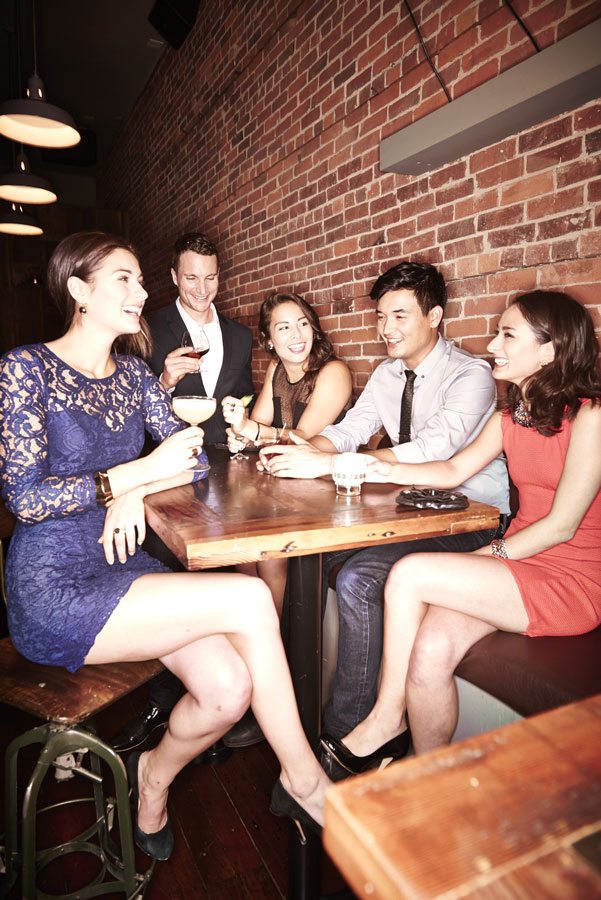 Last week we took you through some of the best grocery stores around Aquilini Centre, but with such a central location in downtown Vancouver, we can't stop there! One of the best parts about living in Vancouver is the wide assortment of different dining options, and Aquilini Centre residents are within walking distance at some of the best restaurants in the city. As the Aquilini Centre community is situated around Rogers Arena and bordering the neighbourhoods of Yaletown, Gastown, False Creek, and Chinatown, we're taking a look at our favourite restaurants in each of these areas.
On weekend nights in Vancouver, The Parlour is the place to be, and it's only a 14 minute walk from Aquilini Centre. Filled with trendy and social Vancouverites, you'll love the laid-back and friendly atmosphere of this pizza parlour and lounge – not to mention the amazing pizza. An Aquilini Centre insider tip: stop by for brunch for one of The Parlour's eggs benedict dishes – delicious poached eggs and hollandaise sauce on top of a pizza! If that isn't the perfect weekend eats combination we don't know what is.
This inviting nook in Gastown features a rustic and funky design with décor including reclaimed wood and metal tire chains to hold up the bar – a very casual, modern, Gastown-esque vibe. Tuc is the perfect spot to gather with friends over an innovative cocktail such as their Bourbon Jalapeno drink, and enjoy inspired dishes such as the orange glazed lamb ribs. Residents at Aquilini Centre will not want to overlook this hidden gem located just an 8 minute walk from home!
Sai Woo in Chinatown
With your home at Aquilini Centre bordering Chinatown, you'll want to venture into this neighbourhood for some delicious ethnic eats. One of our favourites is Sai Woo, a new "globally inspired" restaurant that has just opened on Pender Street, only a 10 minute walk from Aquilini Centre. Sai Woo offers a Chinese fusion menu with modern, family-style dining, and décor that remains true to its culture. Trust us, your taste buds will thank you.
When it comes to patios in Vancouver, Tap & Barrel in Olympic Village is hard to beat! Located directly across False Creek from Aquilini Centre, residents can pop over on the SkyTrain or walk across the bridge (it only takes 12 minutes!) and enjoy a beverage or two in the sunshine. With waterfront views of Science World, BC Place, and of course your brand new home at Aquilini Centre, Tap & Barrel is a great place to enjoy breakfast, lunch, or dinner any day of the week.
IF YOU WANT TO LIVE IN WALKING DISTANCE TO ALL OF THESE RESTAURANTS, DISCOVER AQUILINI CENTRE TODAY:
If you love indulging in Vancouver's mouth-watering food scene and want to live in the centre of the city's top restaurants, Aquilini Centre is the home for you. Fill out our tenant application for a condo rental at Aquilini Cente West, the first of the three Aquilini Centre towers available for move-in this June, and we promise you will never run out of dining options. For more info into what Aquilini Centre and its surrounding area has to offer, visit us out on Facebook, Twitter, and Instagram!